Sake courses at Sydney Wine Academy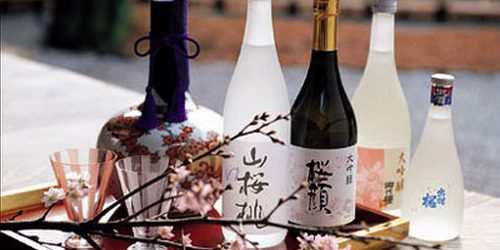 Sake is a fashionable drink these days, at least in Australia, where most smart restaurant wine lists now include a good sake section. So do the better fine wine retailers.
As I wrote here last week, sake is an excellent accompaniment to food, especially Japanese food, and Japanese restaurants are enjoying stellar popularity around the world.
It's not easy to learn about sake – at least, it is easy to read about how sake is produced, but learning about quality in sake is much more elusive. I have even attended a seminar in Japan on this topic, and I came away with few tips about judging quality in sake. I wondered if it had something to do with 'face': no-one wanted to say what is bad sake for fear of offending someone else.
In Sydney, we have our very own expert sake educator, Yukino Ochiai, who runs the importing company Deja-Vu Sake with her husband Andrew Cameron.
She is an accredited WSET (Wine & Spirit Education Trust) lecturer and is offering a three-day short course in sake in October. The short course can take 15 people and will run from October 19 to 21. There is already an extended eight-week study course in progress through the Sydney Wine Academy. Twelve students are undertaking it.
Inquiries: contact Yukino Ochiai, 0418 479 594 or yukino@dejavusake.com.au
Enrolments: http://www.nsi.tafensw.edu.au