Two new Masters of Wine for Australia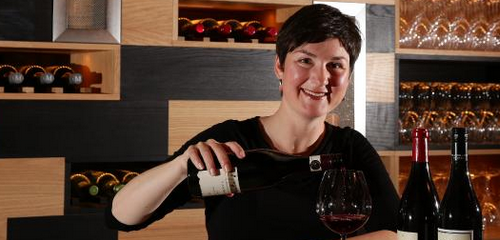 Australia has two new Masters of Wine, or should that be mistresses of wine. They are Andrea Pritzker (pictured) and Wendy Cameron. Andrea is a former employee of Woolworths' wine brokerage and auction house Langton's, now an independent consultant and educator, and Wendy was until very recently the chief winemaker for Brown Brothers (tastings).
For those without long memories, Wendy is also the daughter of Harry Tinson, who managed and made the wine at Baileys Bundarra Vineyards, Glenrowan, for many years. She is also a finalist in Gourmet Traveller WINE magazine's annual Winemaker of the Year award this year.
The MW is a well recognized and highly respected qualification world-wide.
Another member of the 2015 crop of MWs is Rebecca Gibb, deputy editor of the world's newest wine magazine, Le Pan, based in Hong Kong. She previously worked in New Zealand for www.winesearcher.com. You can read her reasons for expending a lot of time, effort and money on achieving an MW here:
http://www.lepanmedia.com/why-bother-becoming-a-master-of-wine/