The 2015 Penfolds Collection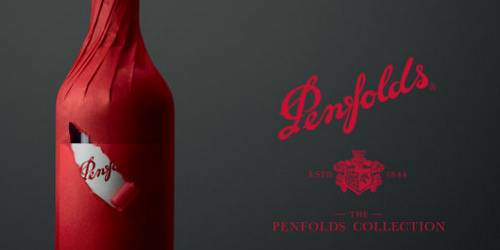 On August 25, Penfolds invited a bevy of wine writers to Magill, sat us down and poured its new release Penfolds Collection – the top end, which used to be called 'luxury and icon wines'. They imposed an embargo of September 21, in an effort to be fair: this was so they could show the same wines to scribes in pre-release tastings in various other countries. The wines themselves have an official release date of October 15. These are my impressions.
I was super-impressed this year with the 2012 St Henri (tasting), a very seductive wine and a classic St Henri, albeit cast in the modern idiom with a touch more stuffing than in the distant past. I don't often describe a wine as sexy, but I did with this!
Other tasters were wowed by the RWT Barossa Shiraz (tasting) or the Magill Estate Shiraz (tasting). Certainly, the 2013 Magill is one of the most complete Magills I can recall: it is a single-vineyard wine, after all, and doesn't come through every year. It's an expensive wine, limited in output by the dimensions of the vineyard, and its lofty price includes a component of nostalgia owing to the fact that it was created as a way to persuade Penfolds' owner that the vineyard should be saved from the housing estate bulldozers. There's also emotion linked to the fact that it's a limited-production, single-vineyard wine.
I'm often struck at Penfolds pre-release tastings that tasters I compare notes with afterwards often have different favourites and different impressions. Several people I spoke to agreed that the 2014 Bin 23 Adelaide Hills Pinot Noir (tasting) is possibly the best wine yet under this label. The Penfolds style/tradition/technique – call it what you will – doesn't necessarily suit the pinot noir grape, and it has taken a while to for the pennies to fall into place.
On the other hand, others liked the 2014 Reserve Bin A Chardonnay (tasting) more than I. It seemed to have a little too much smoky oak. The 2013 Yattarna (tasting), on the other hand, was as refined as ever, with its characteristic invisible oak. A sublime chardonnay.
The only wine to have increased in price this year is the 2013 Bin 707 Cabernet Sauvignon (tasting). And what a leap! Just how Penfolds justify a surge of 42.8% from $350 last year to $500 this year is difficult to comprehend. Is the long-term goal to have this wine on parity with Grange – the wine Penfolds always like to say is the 'cabernet reflection of Grange', its cabernet equivalent, its spiritual partner?
I did love the 2013 Bin 707, however, and I note that this vintage is the first to contain a majority of Adelaide Hills grapes. Kalimna Blocks 41 and 42 are also well represented, according to chief winemaker Peter Gago, and there are contributions from Wrattonbully and Coonawarra. I much prefer it to the 2013 Bin 169 Coonawarra Cabernet Sauvignon (tasting), which to my palate suffers from excessive mintiness and concomitant astringency. I certainly don't see $350-worth in this wine.
And so to the 2011 Grange (tasting). What a surprise this is! Not only did most of us not know whether a Grange had been made at all in 2011 – a disastrously wet summer and vintage – let alone that it could be so good.
For it is indeed very good. Its hallmarks are softness and approachability. I cannot recall a young Grange ever being so drinkable so young. This is fortuitous for Penfolds in the same year that the company brought forward Grange's release date by six months. Penfolds can no longer boast that the wine is five years old upon release.
There is a reason why the company traditionally held Grange back so long before sale, and that is the hostile reception Grange received in its early days. As a baby, critics said it was undrinkable, that it was a 'dry port', and that no-one would buy it. The board directed Max Schubert to stop making Grange – an edict he ignored. Four or five years later those early wines had softened and the critics changed their tune. The board's edict was reversed.
Bringing forward the release may not be such a bad decision, though. These days even in top vintages Grange is much more approachable as a youngster than the vintages of the distant past.
The 2011 is lovely, smooth, very pleasurable. And it does not seem particularly forward: not enough for serious doubts about its aging potential. It may not turn out to be a 50-year wine, but it should be at least a 25-year wine.