Cabernet sauvignon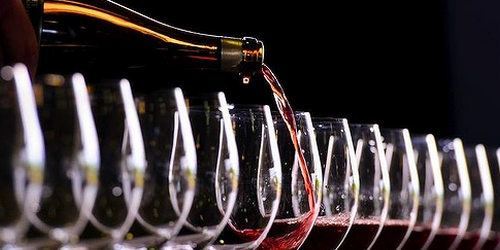 I've recently uploaded tasting notes on 128 cabernet sauvignons and cabernet blends, and a few observations just have to be made.
The main one is that although more and more high-priced wines are being released, and the days of the $100 barrier are long gone, some wineries continue to punch well above their weight. Some notable wineries produce, year in year out, excellent wines at moderate prices.
Blue Pyrenees and Lake Breeze are two – not only in cabernet, but I'll limit the discussion to cabernet for the moment. Lake Breeze regularly wins multiple trophies not only in its local Langhorne Creek wine show, but in the Royal Adelaide and others. It's also won the Gramp, Hardy, Hill Smith Provenance Trophy at Royal Adelaide, which was for three cabernets of different ages, the youngest a current release and the oldest a mature vintage. There are few achievements that haven't come Lake Breeze's way. The owners, the Follett family, have nothing to prove. And yet their wines are very affordable: the 2013 cabernet (tasting) is $24 and rates a gold medal from me.
Blue Pyrenees Estate is consistently one of the best value red-wine producers in the country – to say nothing of its superb sparkling wines. The prices are a gift.
Winemaker Andrew Koerner has been gradually refining and perfecting his portfolio. One of the tweaks he's made is to minimize the gumleaf-mint character in the red wines, so that even the bread and butter reds are no longer overtly minty. The region is of course notorious for its minty wines. The Blue Pyrenees 'Estate' blend (tasting), a 2012 mixture of cabernet sauvignon with merlot, malbec and shiraz, is just $40 and rated 96 from me. And the regular Blue Pyrenees 2013 cabernet sauvignon (tasting) is $22 and scored 94.
At the top end of things, we have the new Wynns Coonawarra cabernet sauvignons, 2012 John Riddoch (tasting) and 2012 Childs Vineyard (tasting), and they're both stunners.
There are also two Eden Valley cabernets from Gatt (tastings), a little-known producer whose wines of various types regularly score well in my tastings and deserve to be much better known.