Alsace proposes change to their appellation system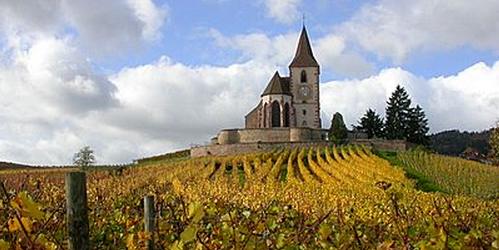 Alsace is on the point of having Premier Cru vineyards. The proposal has been put to the French appellation authorities and is awaiting their approval. It will no doubt further irritate those who think the present Alsace Grand Cru system is flawed.
Plans for the classification were revealed by export manager for the Conseil Interprofessionnel des Vins d'Alsace, Foulques Aulagnon, during the Alsace masterclasses we presented together in Sydney and Melbourne.
The Premier Cru tier would follow the Burgundy model, fitting between Grand Cru at the top of the hierarchy and basic Alsace AC at the base. At present, there are a number of lieu dits permitted on labels, with varying degrees of stringency relating to production, so the Premier Crus would be a logical extension of this. Needless to say, there are proponents and opponents: some of the latter would claim that the Grand Cru boundaries are too generous, and some of these areas should be down-graded. They might also argue it would be compounding the crime by proclaiming a whole new set of prestigious names which could be used to justify higher prices.
Others would prefer the opposite: that the number of Grand Crus be increased. As always, selecting a good Alsace wine comes down to the name of the producer on the label. As in Burgundy, it's possible to find great, good and ordinary wines under the names of famous Grand Cru vineyards.
At the Alsace masterclasses we served 12 wines, the list varying slightly from state to state, but the basic 12 wines were similar. In Sydney last week, we started with a pinot noir rosé, four pinot blancs (an often-overlooked, but usually good entry-level quaffing dry white), a pinot gris, then three rieslings and three gewürztraminers. We finished with a vendange tardive gewürztraminer, an excellent Domaine Mersiol 2009, which was an extra treat.
Picking favourites is always fraught, but at both seminars we served the Domaine Kubler Grand Cru Zinnkoepflé Gewurztraminer 2009, and it was superb. It has a fairly high residual sugar but also high (for gewurz) acidity, thanks to this vineyard's high altitude (400 metres), making a beautifully balanced, fresh wine. At the Sydney class, we had a 2009 Hugel Riesling Jubilee, their highest level and made from grand cru Schoenenbourg grapes. This is a wine of great finesse and fine perfume, finishing clean and dry.
Hugel (tastings) don't use the Grand Cru names, believing the boundaries aren't tight enough and the laws too generous. The specifications for this wine say its yield was 45 hectolitres/hectare, which is 10 below the grand cru limit of 55. This is telling. I'm guessing Hugel won't be supporting the Premier Cru initiative.