Wine Coolers are back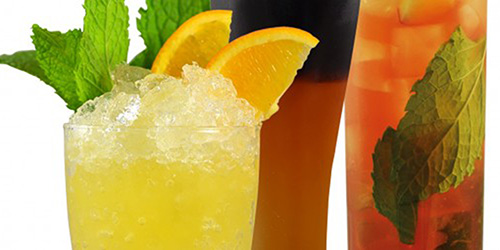 Remember wine coolers? They were big for a while back in the eighties, or was it the nineties? Perhaps they have never truly gone away, it's just that I haven't been aware of them for a while.
Lion, one of New Zealand's largest wine producers, has just released "Enlighten" a wine cooler lookalike (that may not even be wine-based) to meet a growing demand for low alcohol drinks. Flavours include Apple Turnover, Crushed Velvet and Watermelon Spritz, with many more on the way. They have been designed to contain less than one standard drink per single serve. A "standard drink" is the amount of drink in litres (Vol) x Percent by volume of alcohol (%) x Density of ethanol at room temperature (0.789)
For example 500ml of beer which is 5 percent alcohol by volume – 0.5 x 5 x 0.789 = 1.97 (approx. 2 standard drinks)
Frankie Walker, Leader, Lion Ambassador Team, says: "Consumer trends have shown that there's a strong move towards moderation, health and well-being. Recent industry research has also revealed 58% of trade businesses have said the new drink driving laws have had a negative impact on sales by more than 10%."
"People are more mindful of what they are drinking. They are choosing to drink moderately, but are trading up to more premium products."
"People still want to go out to socialise with their friends. So the challenge for us is to make sure we are offering them a suitable drink option that can be served at all social occasions. We also want to empower bar owners to be able to offer a range of standard drink options rather than lose business altogether."
I haven't tasted any of the Enlighten range, but they sound tasty and are a clever response to market demand. They represent competition for "lifestyle wines" the notional brand for low alcohol, low calorie wines currently being developed by the wine industry in this country.