Vintage Cellars Best of 2015 Awards – what is going on?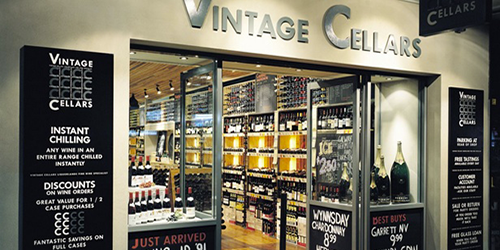 Vintage Cellars is currently promoting its Best of 2015 Awards, and you could be excused for posing the question: is this some kind of scam?
There are six wines, of seemingly arbitrary types.
"Best White Wine" is Deep Woods Chardonnay 2014 (previous tastings) at a paltry $15.99. "Best Red Wine" is Teusner The Independent Shiraz Mataro 2013 at $19.99 (tasting). "Best Red Blend" is Barossa Valley Estate GSM 2012 (tasting).
A "Pinot Grigio Award" goes to Tar & Roses Pinot Grigio 2015 (previous tastings). A "Newcomer Award" goes to Alpha Box & Dice Rebel Rebel Montepulciano 2014. And out of deep left field comes an Argentinian malbec: Catena Zapata Alamos Malbec 2014 wins a "Special Commendation".
How did these wines win their accolades, we might ask? My inquiry to Vintage Cellars has not yet brought forth a reply, but I did speak to Alex Head, owner/winemaker of Head Wines (tastings), whose Head Red Shiraz 2013 won last year's "Wine of the year" award from Vintage Cellars.
Alex Head had nothing but good things to say, although he did confirm my suspicion that the award was not determined entirely on the merits of the wine.
Head said the deal he did with Vintage Cellars gave him great access to the VC stores, which is ongoing, and came at a critical time for his business. He said the offer came as he was considering making approaches to VC, which was immaculate timing. VC asked him for the remainder of the Head Red wine exclusively, and this necessitated him contacting his wholesalers in each state and asking them if they minded VC getting the rest of the wine. Happily, he says, they didn't, and VC sold it all. As well, they didn't hit him for rebates, co-op advertising or any of the usual extras. They asked for a 5% discount, which he said was less than he would give away for pouring rights (to have the wine poured by-the-glass in restaurants). This was perfectly acceptable to him.
Vintage Cellars has since listed his range – not only the cheaper wines but the high-end wines as well. The deal meant there was Head wine in every Vintage Cellars store across the country.
It seems the VC team decided from their tastings that Head Red was the wine they wanted, but they would have been unlikely to give Alex the title 2014 Wine of the Year unless there was a commercial opportunity. The same would apply to Teusner and the others this year.
No-one would seriously believe the panel judged Teusner The Independent Shiraz Mataro 2013 best red wine of the year – outstanding value for money, yes, but not the best red wine in the country in an absolute sense. Don't believe everything you read in retail advertising!
A 'Discovery' six-pack of one bottle of each wine is $99 at www.vintagecellars.com.au or 1300 366 084.