Winoceros – check out my new wine game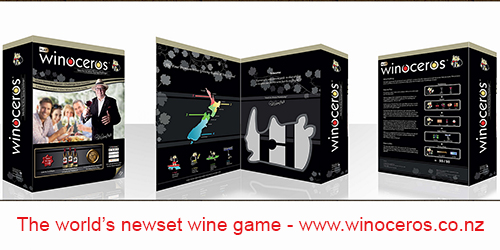 Well, it's not exactly brand new, I've been developing the concept with partners Jon and Ruth Church for some time. But we now have a flash new website that explains everything you need to know about the Winoceros wine game.
You can now buy the Winoceros pack with three masked wines to share with friends in a competitive environment. Test your tasting skills … and theirs.
To learn more (and to buy a pack or two) go to www.winoceros.co.nz