Who is the purest of them all?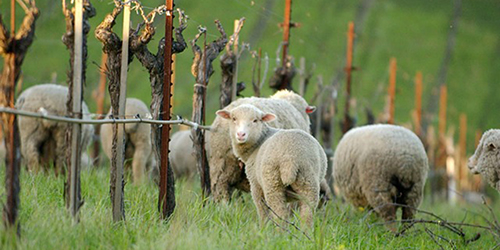 Speakers at the recent Organic and Biodynamic Winegrowing Conference in Blenheim offered some interesting statistics on the extent to which wine producers in various countries and states (in the case of the US) had embraced organic methods. Unfortunately different years make it difficult to get an exact comparison but I've listed them in order from the highest to lowest percentage of organic vineyards.
Oregon 12% (no year given)
Austria 9.2% (2012)
Germany 8.8% (2014)
Italy 8% (2011)
France 7.4% (2011)
New Zealand 5.4% (2015)
Spain 5.2% (2010)
Chile 3.5% (no year given)
California 2.2% (no year given)
Australia 2% (approx.)
New Zealand regions, %age of vineyards certified organic or biodynamic
Central Otago 16.1%
Wairarapa 11.5%
Nelson 11.4%
Marlborough 4.9%
Hawke's Bay 1.8%
The number of organic producers in New Zealand is disproportionately high, according to Jared White, a speaker from BioGro NZ. We currently have 104 grape growers (12.5% of the country's growers) with some vineyard land under certified organic management while 69 wineries (9.9% of all wineries) are licenced to make organic wine.
Organic Winegrowers of NZ have a goal of 20% organic/biodynamic vineyards by 2020. I'd say they have a good chance of achieving that figure judging by current interest in organic wine growing methods.