Changes at Chateau Tanunda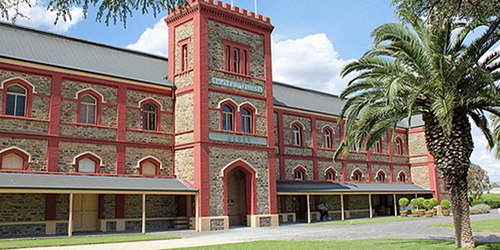 There's a lot happening at Chateau Tanunda (tastings), with a change of chief winemaker and a trophy win at the China Wines and Spirits Awards.
The trophy was for the Australian Wine of the Year, and it went to the 2013 Chateau Tanunda 150 Year Old Vines 1858 Field Blend (tasting). The company made an excited announcement, with the news that this wine had previously scored high ratings from several critics, including yours truly, but most importantly, had been given the thumbs-up by the Duchess of Cornwall when she tasted it earlier this year. We don't know how many points she gave it.
Concurrently, the news came that chief winemaker Stuart Bourne had left to do his own thing, and he would be replaced by Neville Rowe. Rowe's 20 years in the industry have included stints at Domaine Chandon, Hardy's Tintara, Mitchelton and Sevenhill. Chateau Tanunda, which celebrated its 125th anniversary this year, is riding high, but Neville is going to have to work extra hard to top that royal seal of approval.