Exploring the Red Wines of Burgundy – part 2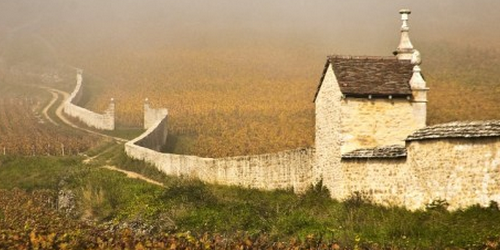 The Exploring the Red Wines of Burgundy class I conducted at Prince Wine Store, Sydney, last week resulted in a big tick of approval to the 2012 vintage. I thought all 12 wines showed well, and most were superb. There were two revelations: first that this vintage, which had such a difficult birth with a wet, cold start to the summer, has turned out to be really excellent, perhaps even outstanding. Second: for the first time I can remember, there were no crook bottles.
In my experience, one or two bad bottles are normal in Burgundy tastings, whether due to cork-taint or oxidation (more prevalent in whites than reds), brettanomyces or other faults. But happily, not this time.
The wines were sourced from just three producers, all negociants with substantial landholdings: Joseph Faiveley (tastings), Bouchard Père & Fils (tastings) and Maison Louis Jadot (tastings).
Stand-out wines were Jadot's Beaune 1er cru Clos des Ursules ($174) and Clos de Vougeot grand cru ($271), Faiveley's Corton grand cru Clos des Cortons ($333 – tasting), Chambolle-Musigny 1er cru Aux Beaux Bruns ($175) and Gevrey-Chambertin 1er cru monopole Clos des Issarts ($168). The last two and the Clos des Ursules were probably the best values of the night (but the last is sold out). The delicious Clos de Vougeot certainly exceeded the mixed reputation of the vineyard, and was a real grand cru. The tasting also further confirmed the rising star of Faiveley, about which I have written here before.
By way of postscript, the two cheapies of the tasting, the Faiveley Mercurey 1er cru Clos du Roy and Bouchard Monthélie were both good value for their lowly prices of $65 and $66 respectively; the Faiveley fruity, soft and pinoty; the Bouchard more meaty, firm and solid.