Waitaki Valley Pinot Noir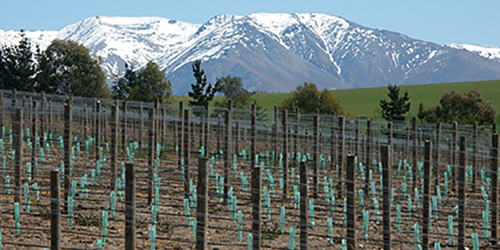 I first visited the Waitaki Valley 12 years ago and was mightily impressed by the potential of this cool winegrowing area. Since then Waitaki has grown slowly as new producers face the challenge of understanding and exploiting this new region.
Waitaki is in North Otago close to the border with Canterbury and inland from the coastal town of Oamaru. The limestone-laced sites I visited were fairly inspiring, although the marginal nature of the climate offers challenges, particularly in cool vintages.
According to my database I have now tasted 97 Waitaki Valley wines. The clear leaders have been Ostler and Forrest with Q Wine (tastings) and Bobbing Creek (tastings) some distance back. Craggy Range produced an eyebrow-raising Pinot Gris in 2004 but that appears to have been an experimental wine that was not repeated. Pasquale have made some notable wines as has Valli (tastings), and Lone Hill (tastings).
Aromatic varieties have performed well, most notably Ostler Pinot Gris and Valli Riesling (tasting). Forrest has made a string of Chablis-like Chardonnays in recent years.
Pinot Noir appears to have been a more challenging variety, although I found three Impressive wines from three consecutive vintages recently. Ostler 2013 Caroline's Pinot Noir (tasting) is a benchmark Waitaki style with its chalky minerality, violet and red cherry flavours. Forrests 2012 John Forrest Collection Pinot Noir (tasting) is more accessible and succulent with impressive purity. Pasquale 2011 Hakatarmea Valley (tasting) surprised me with its out-of-character soft, delicately luscious flavours.