Alcohol speaks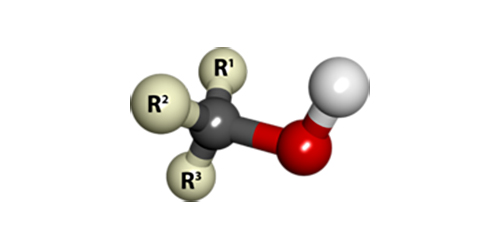 The alcohol level in a bottle of wine is required by law to be shown on the label. Partly for that reason I diligently record alcohol levels in my tasting records. It's an annoying little task that takes me about ten seconds on average. I estimate that I have invested 61 hours of my time recording alcohol levels. I wonder whether it's worth it.
After all, alcohol levels are only accurate to within one/half of a percent. Human nature being what it is, I would expect a wine with a high alcohol level of 14.9% to be rounded down quite legally to 14.5%. Similarly if a wine had a suspiciously low alcohol level of only 12.1% it might be rounded up to a more respectable 12.5%.
It might be worth the trouble if average alcohol levels for a particular wine and vintage were indicative of a good vintage (high levels) or a poor vintage (low levels). That is easy to test with my flexible database (Filemaker Pro, if you are interested).
I checked out four vintages of Hawke's Bay Chardonnay from the challenging 2011 and 2012 vintages to the very good 2013 and 2014 years. The average alcohol level was a bit lower in 2012 but fairly similar in the other years. I guess that if the grape sugar was low in a cool or wet vintage the winemaker could always chaptalize (add sugar). What I did note was that I received significantly more samples in better vintages. Were there less wines made or did the winemakers think they were not worth showing. The latter might be more on the mark.
I repeated the experiment with Syrah from Hawke's Bay's excellent 2010 vintage to the also excellent 2013. Alcohol levels were significantly higher in 2010 (13.74%) and 2013 (13.35%) than 2011 (12.89%) and 2012 (12.94%). I reviewed half the number of wines in the challenging 2011 and 2012 vintages than the very good 2010 and 2013 years.
Marlborough Sauvignon Blanc was the next target. Not much difference between the average alcohols and number of wines reviewed in the four vintages to 2014. Marlborough doesn't suffer as much vintage variation as Hawke's Bay and I guess sugar would readily be added if nature didn't provide. There was a consistent, if slight, decrease in the average alcohol each year, which I put down to the growing number of low alcohol Sauvignon Blancs being produced each year.
Finally I checked out Central Otago Pinot Noir. No surprises there either. Fairly static alcohol levels and a pretty consistent number of wines sent for review each year.
Will I continue to record alcohol levels? Yes, I think it's become a bit of a habit.