Marlborough fizz adopts new brand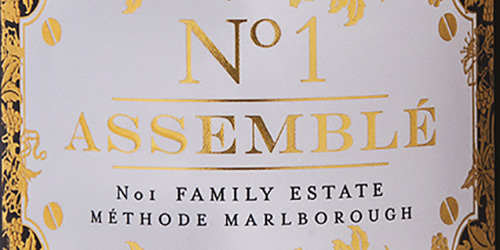 Producers of serious sparklers were once able to advertise the fact by putting "Méthode Champenoise" on the label. Champagne producers eventually spat the dummy and forced them to change the term to "Méthode Traditionnelle", "Methode Classique", "Traditional Method", "Classic Method" or "bottle fermented" claiming that they would otherwise be trading off the champagne brand.
The most widely used term in the New World is Méthode Traditionnelle. I've never liked it – it sounds more like a birth control than a superior sparkler and why use French words? The answer is, of course, that fizz makers do want an, albeit tenuous, link to France and to Champagne.
A few years ago a froth (my collective noun for sparkling winemakers) of Marlborough sparkling wine producers formed a group called Méthode Marlborough. Membership was open to any producer who made sparkling wine meeting the following criteria:
– 100% grown and made in Marlborough
– Made by traditional method production
– 100% made up of all or any of the traditional grape varieties Pinot Noir, Chardonnay and/or Pinot Meunier
– Wines must be aged for a minimum of 18 months on lees
There are currently ten members: No.1 Family Estate (tastings), Spy Valley (tastings), Tohu (tastings), Cloudy Bay (tastings), Nautilus (tastings), Summerhouse (tastings), Johanneshof Cellars (tastings), Allan Scott (tastings), Hunter's (tastings) and Daniel Le Brun (tastings).
No1 Family Estate owners, Daniel and Adelle Le Brun, have just launched the first sparkling wine label tagged "Méthode Marlborough". Others are sure to follow. South Africa uses "Cap Classique" while in Spain they use the term "Cava" to differentiate bottle-fermented sparkler from the reds.
Méthode Marlborough is a good start, although I'd rather see them use the English word "Method" … and I still think it sounds like a birth control.