Martinborough Vineyard winemaker enjoying change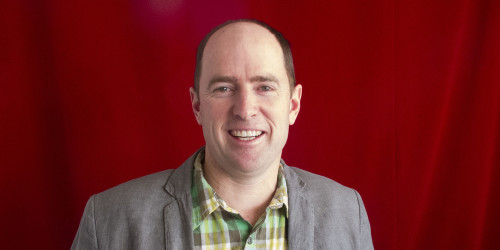 I've always been a big fan of Martinborough Vineyards wines (tastings) and their thoughtful and highly skilled winemaker, Paul Mason. For some years I've felt that Martinborough Vineyards were flying a little under the radar. They consistently made good and often great wines but somehow dodged the limelight.
When Foley Family Wines bought the company I sensed they were buying a bargain, although I have no idea how much they paid for the business. Despite their "business as usual" statement I worried that the new owner might compromise the quality of wine brands that I had been enjoying for a long time.
I caught up with Paul Mason at a tasting wines made by the Foley Family Wines I Auckland where they were offering the wines of Martinborough Vineyards, Te Kairanga (tastings), Grove Mill (tastings) and Vavasour (tastings).
Mason was in good spirits and seemed very happy with the change of ownership. "It's great to be able to exchange ideas with the other winemakers in the group and brilliant to have Alastair Mailing MW in charge of winemaking and viticulture", enthused Mason. "The opportunity to talk to the others stops me from becoming too insular. We've also got more money to invest in new vineyards. The virtue of working for a larger company is that it allows me to focus on winemaking rather than getting too tied up in sales and marketing."