Villa Maria does it again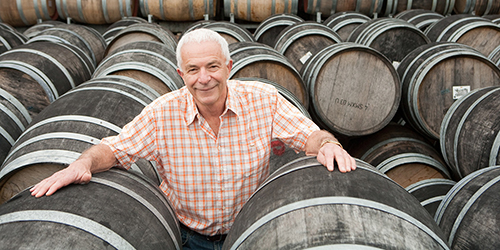 The Spiegelau International Wine Competition results revealed that Villa Maria (tastings) had cleaned up yet again with three trophies including Champion Rosé Trophy, Sweet Wine Trophy and a trophy for Champion Producer of the Show. They also scooped an impressive 12 gold medals.
It's not a surprise really. Villa Maria claim to be the "most awarded wine company". They do tend to dominate the results at most wine shows much to the annoyance of their competitors. I've heard many winemakers complain that Villa Maria makes wines to win show awards. I asked Villa Maria founder Sir George Fistonich (pictured) if he would respond to that accusation.
"We don't make wines to win show awards but we do work very hard to make high quality wines … which just happen to do well at wine shows".
Fair enough.