Wine & Food Celebration in Auckland 13-15 September 2015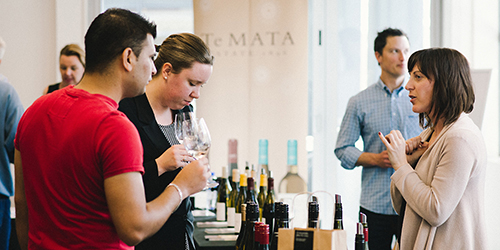 Foodies and wine enthusiasts must note this date in their diaries to avoid missing out on what promises to be a unique experience at the New Zealand School of Food & wine in downtown Auckland. On 13th September you can sample some mouth-watering food and ingredients from an exciting line up of local artisan food producers. You can also get hands on with interactive cooking masterclasses.
On 13 & 14 September, New Zealand Wine Room features a showcase of wines from around the country. You will find a selection of outstanding winegrowers, many of them certified organic, pouring their wines. I will be there to host "walkabouts" during the tasting sessions. Join me as I wander the room and discusses the characteristics that make wine each special. From Italy we have wines from the famous regions such as Piedmonte, Valpolicella and Chianti. Discover both classic and unusual grape varieties and styles of wine that are refreshing to taste while listening to Joelle Thomson talk about the exciting world of Italian wines.
Enjoy free cooking demonstrations with Stefan Lötscher and Philippe Meyer exploring how to ferment foods at home, smoke fish and make delicious sourdough bread. Discover more about how your palate works and what appeals to you with Celia Hay.
Tuesday 15 September, it's a day all about coffee. Steve Barrett and BK Kang will present coffee cupping with single origin coffees from countries such as Ethiopia, Indonesia and Guatemala. This is followed by a roasting and brewing workshop .
For those working in hospitality we have three competitions running during W&F, the New Zealand Sommelier of the Year, Junior Sommelier of the Year & the Young New Zealand Wine Professional of the Year. Cameron Douglas, New Zealand's Master Sommelier, will oversee the competitions to be run on 13 & 14 September. This is an opportunity to challenge and recognise those who excel in professional wine service and at the same time build confidence in new talent.
To find out more and to make booking, go to http://event.foodandwine.co.nz/
To win two double passes for General Admission (value $35 a ticket) email me at bob@bobcampbell.co.nz entering "NZSFW" in the subject line. All responses will go into the draw for two double passes.