Smith goes back to school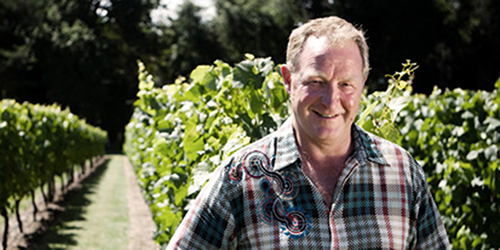 Craggy Range director, Steve Smith MW, was recently awarded a Prime Minister's Business Scholarship to attend his choice of the world's most prestigious business schools. The scholarships are designed to allow top executives to expand their international expertise and to increase the competitiveness of their companies.
Steve, a popular and high achieving viticulturist, winemaker, wine judge and general "nice guy" is an inspiring, charismatic character who deserves this award more than anyone else I can think of in the wine industry.
Steve is scaling down his involvement with Craggy Range (tastings) and has other ventures in his sights. He has chosen to go to Stamford University, one of the top two universities in the US. "I went there in 2012 on a government grant and found it very stimulating indeed, especially as far as innovation is concerned". "New Zealanders are great at coming up with great ideas, but we're not as great at commercialising those ideas."
Steve will make four trips to Stamford over the next year.
"It's great going back to college again", he enthused. "I'm 53 now but by the time I come back I'll be 33".