Supercilious sommeliers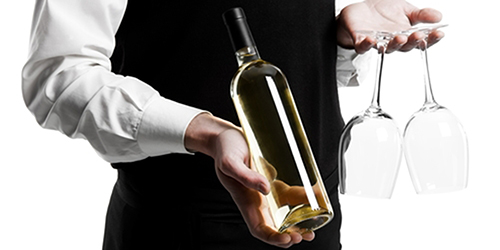 For a number of years I have judged the finalists in Australia's Wine List of the Year competition. It's a pleasure to peruse the indulgent lists of the top six restaurants, although it inevitably raises my blood pressure to a dangerously high level.
I use my own weighted scale to arrive at a score and ranking for each list. I use such obvious criteria as layout, depth of wines on offer, number of wines by the glass etc. As a Kiwi judge I include a rating for selection and depth of New Zealand wines. That's when my blood starts to boil. An increasing number of restaurants with wine lists of over 1000 labels don't include a single bottle of Marlborough Sauvignon Blanc – a wine style that I believe accounts for around 40% of the Australian white wine market.
It's an absolute travesty (excuse me while I take a sedative)! The precious sommeliers who put these lists together are ignoring the needs of their customers and are compiling an "aren't I clever" volume of obscure wines. They can have a great depth of wines from the Jura and an undrinkable collection of "orange" wines while ignoring basic benchmark styles that many of their customers are likely to demand.
It gets worse. I dined with a group of friends at a very upmarket Auckland restaurant recently and was given the task of choosing the wine. A quick survey revealed the 15 people wanted an almost equal mix of Sauvignon Blanc, Chardonnay and Pinot Noir. The reasonably comprehensive list didn't include a single local Sauvignon Blanc so I was forced to order an expensive Sancerre, which the Sauvignon-lovers said tasted like battery acid. A subsequent phone call to the slightly embarrassed sommelier revealed that it was a temporary oversight and that Marlborough Sauvignon would be added to the list.
Kiwis tend not to complain when we are short-changed, but if we don't react when we spot an obvious gap on a wine list nothing will change.