Is climate change shifting the Chablis goal posts?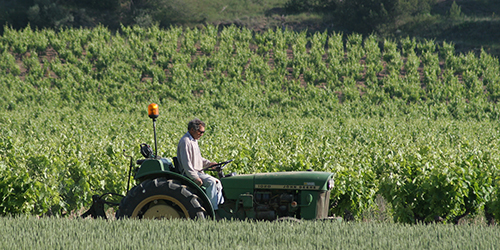 I recently tasted a range of Chablis from two producers, Domaine Grossot and Domaine Bernard Defaix, both imported by MacVine. With the exception of one suspiciously "tired" sample the wines were all good. They ranged in RRP from $41-56, quite a narrow band considering they included basic Chablis as well as 1er Cru wines.
The two basic Chablis labels, Domaine Grossot 2011 Chablis "La Part des Anges" $42 (92 points – tasting) and Domaine Bernard Defaix 2012 Chablis Vielle Vigne $41 (92 points – tasting), looked pretty good when compared to 1er Crus wines from both producers. They had a liveliness and purity together with an appealing mineral influence and tangy acidity that is very typical of wines from this northerly French wine region.
The more exalted 1er Cru wines, especially Domaine Bernard Defaix 2012 1er Cru "Cote de Lechet" $52 (93 points – tasting) and Domaine Grossot 2011 1er Cru "Cote de Troemes $47 (94 points – tasting), seemed to be slightly riper with softer acidity. They both showed greater concentration and complexity than their more basic brothers and, as my scores indicate, were marginally better wines – but they seemed to be less typical of Chablis.
When I first visited Chablis, the region appeared to me as if a large meteorite had smacked into the region producing a ring of raised hills. The Grand Crus wines tended to occupy the south-facing slopes. These were flanked by the next level, 1er Cru wines, with basic village Chablis making up the remaining vineyard area.
Climate change appears to have had an influence on the character of Chablis, producing wines with higher levels of ripeness and less obvious acidity. This is not necessarily a bad thing, unless you prefer teeth-tingling classic Chablis. The wines today are certainly more reliable than the Chablis labels I cut my teeth on (to use an appropriate phrase) a few decades ago.
The gap between basic Chablis and 1er Cru wines seems to have closed slightly, at least that's the conclusion I came to after tasting wines from these two producers. My recent experience with wines from that region suggests that basic Chablis is now more reliable and offers better value than ever before. It may even be more "Chablis-like", at least in the traditional sense.