Stemware solution at Ikea!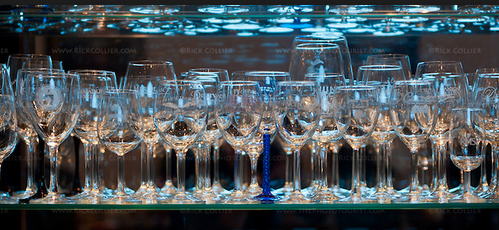 I'm no great fan of Ikea: any shop you can get lost in while trying to buy a bath-mat is not a place I want to frequent. The tortuous path makes the Duty Free maze of Sydney's international airport seem like a stroll in Hyde Park. But it's confessions time, and I'm admitting that I have succumbed to the siren-like lure of Ikea once or twice (but I've never understood why the furniture is so expensive when you have to build it yourself).
The best thing I've bought there is one of their glass cabinets, which are excellent for storing glassware – or crystal stemware, to use the wine-trade jargon. The chief advantage of storing your stemware in a glass cupboard is that glass is inert. It doesn't impart any foreign aroma to your glassware – and wine glasses are extraordinary harbours for unwanted smells. Few things are more exasperating to a professional wine-taster than to serve a flight of wines only to find the glasses are tainted. And most wooden cabinets or cupboards impart some smell to glassware. Cupboards with synthetic linings also impart bad aromas. The acrid stench from an old timber cupboard I once used could not be rinsed out of the glasses: they had to be hand-washed in hot, soapy water and rinsed multiple times to get rid of the objectionable smell.
I guess only wine professionals and other pedants are concerned about these things, but I'm sure many wine-lovers would notice these taints more if their attention was drawn to them. A tainted glass can completely ruin your enjoyment of a wine. No doubt there are other manufacturers of glass cabinets, but I haven't found them – which probably means I'm satisfied with my Ikea gear.