Highfield and TerraVin merge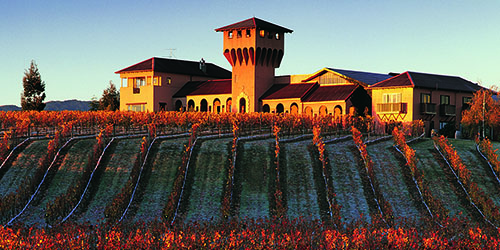 Two well-known Marlborough wine producers have joined forces. The new company, Highfield TerraVin Ltd is now owned and run by three former employees with winemakers Alistair Soper and Gordon Ritchie together with general manager Pete Coldwell.
Soper has been Highfield's winemaker since 1999 and managing director since 2007. He will continue to focus on wines under the Highfield brand (tastings) while Ritchie, who makes wine for TerraVin (tastings), will provide continuity for wines under that label. To use the standard phrase of merger press releases, it's "business as usual" with no plans to dramatically change existing styles.
There is a certain compelling logic to the union, particularly from the TerraVin perspective. Highfield (pictured) has an established winery, cellar door outlet and restaurant with two vineyards while TerraVin simply has a classy hillside vineyard and a reputation for making top-end Pinot Noir and Sauvignon Blanc with a small amount of Chardonnay. Highfield presumably has spare capacity while TerraVin needs a home of its own to make and market its wines.