Coffee at Euroespresso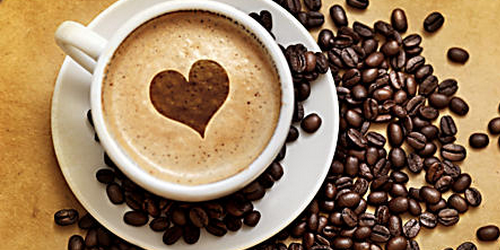 Most wine lovers that I know are also coffee lovers, and I'm at least as fussy about coffee as wine. Luckily, I live in Sydney's Inner West where there are plenty of good coffee vendors, including boutique roasters. Caffe Bianchi in Marion St, Leichhardt is pretty good, and a Toby's Estate outlet never seems too far away. But my favourite is Euroespresso at 165 Parramatta Road, Annandale.
Any day that you walk into the shop you're likely to be assaulted by a blast of warm coffee-bean scented air from the roaster, which shares the room with the café bar and the retail salesroom, where Pavoni machines are also sold. The roaster, Marcello Nadile, produces dozens of blends and single-origin roasts, making it difficult to decide which of the numerous plastic tubs to take your beans from. I experiment from time to time, but always come back to the Pavoni Blend, which, the packs informs me, won a bronze medal at the Sydney Royal Food Show in 2014. To my palate, the judges got it wrong: it's a gold-medal coffee on my score-sheet.