'Orange' wine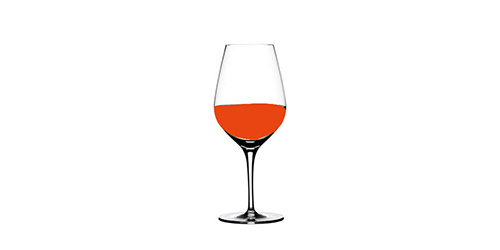 "Orange" wine (also known as '"amber" wine) is attracting a growing number of followers and, I suspect, an equally growing number of critics. It is a (usually) dry wine made from white grape varieties that have spent some considerable time on the grape skins, giving the wine an orange colour.
White wine is normally made with little or no skin contact to avoid extracting tannins, which can make the wine taste coarse. That is often the case with orange wines although supporters claim that they are more flavoursome, which is correct, and that they reflect the "terroir" (signature of vineyard site) more effectively, which is debateable. Orange wine is probably closer to a red wine than a white in structure if not in taste.
Traditional wine judges, like me, are trained to be suspicious about orange colouration and grippy tannins in white wine. The standard procedure when tasting such a wine is to adopt the sort of expression you might wear if you'd just sucked on a dog turd before turning to your neighbouring judge and saying "have you tasted number 22 yet!"
I have some sympathy for the claim by orange wine supporters that the traditional view of wine is too narrow and that we should open up our minds to an entirely new wine style without prejudice.
I am an amateur photographer. I've been trained to pursue pin-sharp images of outstanding clarity (allowing of course a blurred background to give a sense of depth). Out of curiosity I enrolled in a one-day impressionist photography course at Auckland University. For eight hours I took blurry photos by shooting at ridiculously slow shutter speeds, deliberately moving the camera and taking photos through a glycerine-smeared lens. I felt sick the whole time. Despite reacting strongly against impressionist photography I have now adopted some of the techniques I was taught.
In a similar vein, I am trying very hard to "open my mind" to orange wine with varying degrees of success. I couldn't handle Millton 2014 Libiamo Gewurztraminer $45 which was "fermented on the skins for 78 days" and bottled without fining or filtration. Gewurztraminer without fruit and with a seriously coarse texture was too much for me no matter how hard I tried to embrace its differences. However, a Wrights Fume Blanc 2014 $28 that had been fermented on the skins and matured on the skins for another two weeks before 10 months in barrel wasn't too bad. "Not bad as far as Orange wines go" I wrote. I wouldn't give it a medal, but neither did I pull a face like sucking on a dog turd. That's progress of sorts I guess.