Italian grape varieties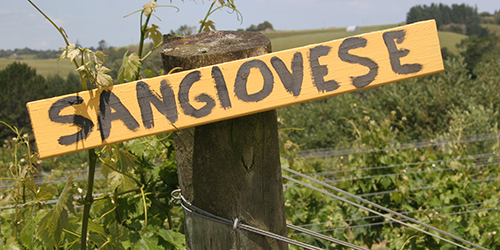 A flurry of interest in Italian grape varieties in this country produced some interesting wines when I invited wine producers to send samples of "NZ red wine other than Pinot Noir or Syrah".
With very few exceptions, wines made from Italian grape varieties have never demonstrated that they can hit the high spots on the other side of the globe. I recall tasting a very impressive Herzog Nebbiolo in a line-up of Australian and Italian wines from the same variety with Geoff Chilcott, an expat Kiwi who works for top Barbaresco producer, Marchesi di Gresy. While the Herzog wine didn't exactly humiliate the Italians it was clearly the best New World wine in the tasting and a fine example of the variety.
However a new label, to me at least, from Matakana offered an eyebrow-raising pair of wines. Matavino 2014 Barbera $45 (93 points – tasting) is a dense, silken-textured wine with more flavour and richness that many I've tried from Italy. It's an accessible wine now but should cellar well. Matavino 2014 Nebbiolo $65, (92 points – tasting) was a richer, fleshier wine than most Barolo or Barbaresco examples. It lacks the classic "tar and roses" character of the best Italian examples but offers strong violet and dark berry flavours supported by a firm tannic backbone suggesting obvious potential.
Framingham has been producing Marlborough Montepulciano of notable, if not exceptional, quality for many years. Its latest release, Framingham 2011 Montepulciano $30 (89 points – tasting) is a smooth-textured red offering a mix of berry, plum and savoury flavours. Even better is a richer, fuller-bodied wine from Hawke's Bay – Beach House 2013 Montepulciano $30 (92 points – tasting) made in a clearly New World style. It is one of the better New Zealand examples I have tasted.