Jancis Robinson to speak at Pinot conference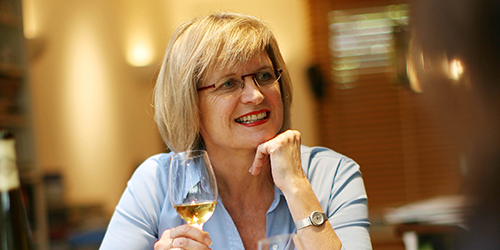 NZ Winegrowers have just announced that world famous English wine critic, Jancis Robinson, has agreed to speak at Pinot Noir NZ in January 2017.
Pinot Noir NZ is held every four years in Wellington where this popular event attracts hundreds of Pinot Noir lovers from all around the world to taste the wines of 300 producers and listen to some of the wine world's leading commentators. Jancis was a speaker at the inaugural event in 2001 and to the best of my knowledge hasn't attended the event since.
Speaking from her base in London, Jancis said New Zealand seems to be making better and more intricate and expressive Pinot every year. "I'm really looking forward to getting to grips with how New Zealand's different regions now express themselves through Pinot Noir," she said.