Cabernet Franc – an endangered species tries harder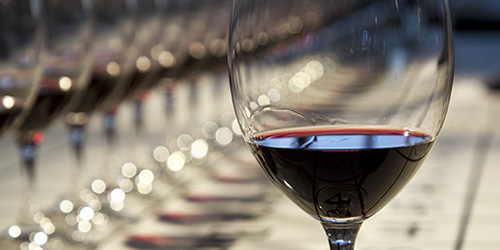 In the last decade, the vineyard area of Cabernet Franc has slid from a modest 180 hectares to a miserable 118 hectares. The vast majority of the annual production of Cabernet Franc is blended with one or more of the other so called "Bordeaux" varieties Cabernet Sauvignon, Merlot, Malbec and Petit Verdot. In the past 12 years, my database of 21764 tasting notes includes a mere dozen local wines made of Cabernet Franc. Three of them are from the 2013 vintage, a year when the variety was able to achieve full physiological ripeness with consummate ease.
As good as the trio of 2013 wines are they are in danger of being judged as "overripe". While I like the rich, plum and Christmas cake flavours, I miss the edgy floral and fresh herb perfume that is such a distinctive feature of cool-climate Cabernet Franc. I recall tasting a large number of wines made from Cabernet Franc during a trip through the French Loire Valley. They ranged from grassy green to pungently sublime with not a lot of middle ground.
Despite lacking perfume the trio are all very good wines. Each represents excellent value. Clearview 2013 Reserve Cabernet Franc, Hawke's Bay $45.00 (95 pts – tasting) was the best and most expensive of the three thanks to its extra complexity, concentration and skilfully handled oak maturation.
Beach House 2013 Cabernet Franc, Hawke's Bay $25 (92 points – tasting) offers great value if you are targeting a wine with flavour, richness and decadence while being prepared to sacrifice a little finesse. Mission Estate 2013 Reserve Cabernet Franc, Hawke's Bay $25 (92 points – tasting) is a more restrained and elegant wine that's shimmering with energy. Hard to find a preferred wine between these last two – it's a case of different wines for different foods and moods. They each have their strengths, but a little more perfume wouldn't go amiss.