Chardonnaypinotnoir15 event wrap-up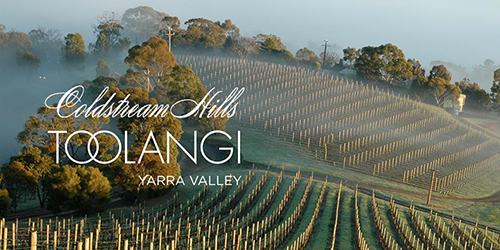 The chardonnaypinotnoir15 event held in the Yarra Valley last weekend was a lot of fun, and highlighted just how the gap between the best of Burgundy and the rest of the world has narrowed. It's not long ago that in such blind comparative tastings, experienced tasters had little difficulty identifying the French wines from those of Australia, New Zealand and other places. These days, it is quite difficult. As well, experienced tasters are increasingly likely to favour Aussie and Kiwi wines over the Burgundy benchmarks, it seems to me.
Of course, the results of these kinds of tastings are only as meaningful as the wines chosen to be served. At least in this event, the Burgundies were from a good to very good vintage, 2012, while the Australian and New Zealand wines were from an outstanding vintage, 2013.
Of the 21 chardonnays tasted in three flights on the Saturday, the New World just pipped France. In flight one, a Jean-Marc Pillot Chassagne-Montrachet 1er cru La Maltroie was the group favourite and second placed was Hoddles Creek Estate 1er Yarra Valley (tasting). In flight two, Bernard Moreau Chassagne-Montrachet 1er cru Morgeot narrowly defeated the Neudorf Moutere (tasting) from Nelson, NZ. In the final flight, the Toolangi Reserve (previous tastings) streeted the field by such a margin that I didn't record the runner-up.
In Sunday's pinot noir tasting, again featuring 21 wines – nine of which were Yarra Valley and 12 imported – flight one saw Etude Heirloom from Sonoma Valley USA beating Hamilton Russell from South Africa for top honours. In flight two, there was a massive boilover when Toolangi Estate (one of the cheapest wines of the weekend at $35 – previous tastings) won, with Gembrook Hill ($50 – previous tastings) second, defeating three Burgundies priced at $100 and up. In the third flight, France recovered its honour in style, when Domaine Armand Rousseau (tastings) Grand Cru Charmes-Chambertin was a clean winner, and again I didn't record the runner-up. There were many worthy wines in the group. The Rousseau was also clearly the dearest wine of the weekend, so it's only right that it shone.
But this event for me raised the question: do Australian audiences prefer the wines they're most familiar with? It seemed so with the chardonnays, where at least as much praise was directed at the Australian and NZ wines as the Burgundies for being fresher and more seductively fruity and perfumed.
In the pinots, the audience (and panel, of which I was a member) seemed to love the fresh, bright, fruit-forward styles, which are so prevalent in the Yarra Valley. These also tend to be lightly structured compared to Burgundies – especially grand cru Burgundies – which suggests we are more attuned to drink-now styles and less likely to go for more structured pinots which need time to show their best, and which may be less perfumed and less "pinot-like". Of course, Burgundians would counter that they aren't interested in varietal character but are more interested in structure than perfume and charming primary fruit.
More on this event will follow, as it was a fascinating and thought-provoking tasting. My tasting notes will also be posted in the near future.
Chardonnaypinotnoir15 was co-hosted by Toolangi Vineyards, which is celebrating its 15th birthday this year, and Coldstream Hills, which is celebrating its 30th anniversary.