NZ's first Chardonnay and sparkling wine symposium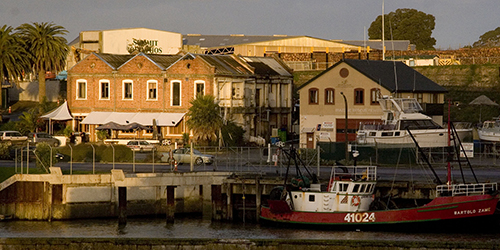 Gisborne (pictured) is to host Past, Present and Beyond… the Tale of New Zealand Chardonnay and Sparkling from February 4 to 5, following the inaugural International Sauvignon Blanc Celebration in Marlborough (February 1 -3)
The New Zealand Winegrowers event is dedicated to comprehensive wine tastings with a focus on exploring the rich quality, diversity and future developments of New Zealand sparkling wine and Chardonnay. Winemakers Clive Jones (Nautilus Estate – tastings) and Michael Brajkovich MW (Kumeu River Wines – tastings) and a panel of experts will present and discuss New Zealand sparkling wine and Chardonnay across various themes and styles.
New Zealand Winegrowers' Global Marketing Director, Chris Yorke, said Gisborne is the perfect venue for such a symposium. "The region's reputation for kiwi hospitality, a rich culture, and of course as a world-class wine producing region, makes Gisborne a great choice for hosting the event".
This event is limited to 100 invited delegates who will comprise mostly of international guests who have attended the Sauvignon Blanc Celebration plus local winemakers. The guest list is unlikely to extend to consumers.