Yealands has a new owner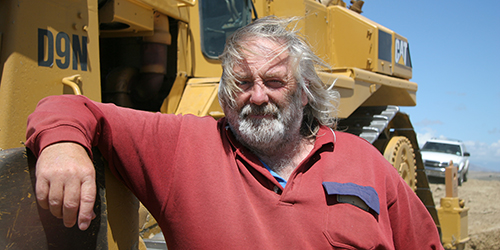 Large, Awatere Valley-based wine producer Yealands Estate (tastings) has sold 80% of its shares to the electric network operator, Marlborough Lines, for $89 million.
Yealand's first vintage from their 1,100 hectare Marlborough vineyard was in 2008, a challenging high-yielding year that produced surplus Sauvignon Blanc production in the region, driving down wine and land prices. Despite that difficult opening vintage Yealands subsequently purchased the Hawke's Bay winery Crossroads (tastings) and the Marlborough wine brand, The Crossings (tastings). The company currently exports over one million cases of wine and claims to be New Zealand's sixth largest wine exporter.
Founder, Peter Yealands (pictured), explained, "I will maintain my role and shareholding in the business and Jason Judkins (CEO) will also have a shareholding and essentially it will be business as usual. I, along with Management and the wider team, remain fully committed to continuing to produce world class wines sustainably. Personally, I am really looking forward to getting out from behind my desk more often so that I can again develop more vineyards to assist the rapid growth of our business, in addition to getting more into market."