Blended reds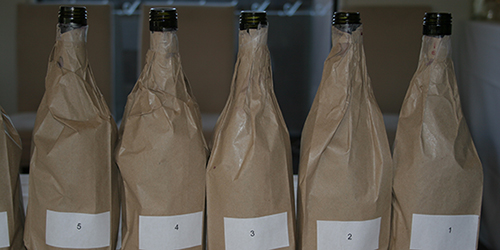 The excellent 2013 vintage has predictably produced some exciting blended reds, although I was surprised to see that few of the better wines chose Cabernet Sauvignon as the majority component in a year when that noble variety should have achieved full physiological ripeness. Still, as Craggy Range winemaker, Matt Stafford, enthused, "Merlot was the hero in the 2013 Hawke's Bay vintage".
My tasting extended beyond Hawke's Bay to Waiheke and Stillwater, a small community less than 30 minutes' drive north of Auckland. The Stillwater producer, Messenger, made its first wine in 2009 and then nailed it the following year with an intense and complex blended red that raised a few eyebrows in the wine critic community. They've since shrunk their vineyard to a more manageable size but may possibly regret that move after a string of good vintages from 2013. I awarded the dense, rich and chewy Messenger 2013 $100 (95 points – tastings) . It's a stylish, if expensive, blend of Merlot, Cabernet Franc and Malbec with appealing weight and an almost chewy texture.
Hawke's Bay's Gimblett Gravels district had a string of wines at the head of the field, including a strongly fruit-focused Mills Reef 2013 Elspeth Cabernet Merlot $49 (95 points – tasting) with a sensitive seasoning of classy French oak, and a firmly structured Jewelstone 2013 Antoine Cabernet Sauvignon/Merlot $50 (93 points – tasting) that will certainly gain a few more points with bottle age.
From Waiheke Island, or rather it's small satellite, Ponui Island, is a delicious Man O'War 2012 Cabernet Franc/Merlot/Malbec blend called Warspite $55 (95 points – tasting). This rich, savoury and quite complex red is only the second vintage produced under this new label.