Organic production put to the test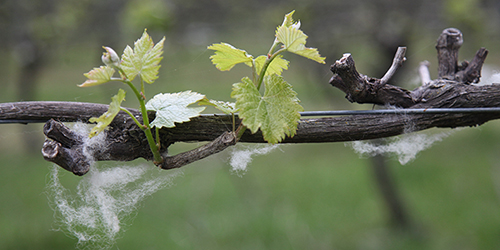 Most of us like the idea of organic wines and we accept that the absence of pesticides, fungicides and herbicides probably mean that they are better for our bodies than wines made from conventionally grown grapes. But do they taste as good and are they more expensive to produce and therefore more expensive to buy?
An ambitious three-year organic grape growing trial by Organic Winegrowers New Zealand and funded by NZ Winegrowers, studied vineyards in Hawke's Bay, Marlborough and Central Otago that were farmed organically and conventionally.
The results of that trial are now available on http://www.organicfocusvineyard.com/2015/06/22/final-results/
Cost of production
Mission Estate in Hawke's Bay found costs were lower in their organic vineyard than their conventional vineyard, but the reverse was the case in Marlborough and Central Otago.
Taste
Mission Estate Merlot (previous tastings) – no major chemical differences and no comment on the tasting differences
Mission Estate Syrah (previous tastings) – According to the winemaker, the organic Syrah showed more fruit weight and intensity, had riper and better tannins and was perceived to be a better wine.
Wither Hills Sauvignon Blanc (previous tastings) – the two wines were very different. The organic wine had a strong green bean aroma, with a rich palate and tight acidity. The conventional was more typical of the variety, with fresh citrus notes and a green apple finish. Different cropping levels affected wine quality.
Wither Hills Pinot Noir (previous tastings) – The organic wine was described as having a line of fruit purity and favourable textural qualities, while the conventional wine had strong ripe fruit characters and a well-integrated palate, overall a bigger style of wine.
Gibbston Valley Pinot Gris (previous tastings) – The organic and conventional wines were similar
Gibbston Valley Pinot Noir (previous tastings) – Organic wine had good concentration and length, but some ferments were reduced (no comment about the conventional wine).
Summary
A summary of the results insofar as wine quality is concerned appeared as follows:
"At Mission Estate, the winemaker found the organic wine to be of higher quality. At the other two focus vineyards, vineyard variables made the wines difficult to compare directly, and winemakers therefore were hesitant to select either the organic or conventional wines as their favourites".
That's an unsatisfactory conclusion. The final wines should have been tasted blind by a professional panel. While differences in production costs, grape yields and vine health are important the most fundamental difference of all – wine quality and character – appears to have been given insufficient attention. Or has the report been skewed by Organic Winegrowers of NZ to suit their own agenda?