Goodbye Sauvignon, hello Pinot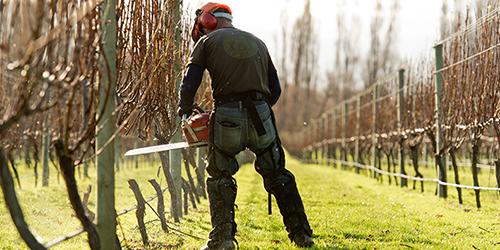 Martinborough wine producer, Murdoch James, has just announced that it will decapitate all their Sauvignon Blanc vines and replace them with Pinot Noir. That's a significant move because Sauvignon Blanc represents 25% of their total vineyard area. The cost of switching varieties will exceed $300,000.
The reasons for such a move is a high demand for Pinot Noir and a higher return on Pinot Noir. Winemaker, Carl Fraser, said the move was a "no-brainer" because it was prime vineyard land and the consumer will pay a premium for Pinot Noir but not for Sauvignon Blanc.
He considered top-grafting Pinot Noir vines onto the existing Sauvignon Blanc vines, a procedure that would yield a grape crop in just two years but could also result in as much as a 50% failure rate. Instead the vines will be completely uprooted and left fallow for a couple of months before replanting with grafted Pinot Noir vines. It will take up to five years for the new vines to yield a full crop.
Sauvignon Blanc prices have fallen since 2008 grape glut and, although they have recovered to some degree, seem unlikely to return to the days when selling Sauvignon was just a matter of watching the phone and waiting for it to ring. I wonder how many other producers will bite the bullet and switch varieties?