Game of Rhones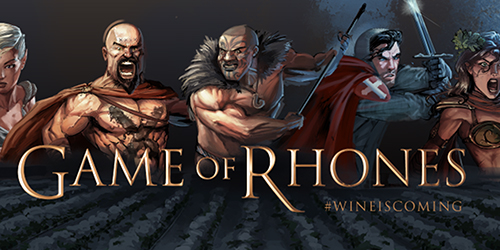 If you like wine made from Rhone grape varieties (Red: Syrah/Shiraz, Grenache, Mourvédre, Carignan, Cinsaut White: Viognier, Marsanne, Roussanne are the more obvious examples) don't miss this Auckland event.
Wineries exhibiting include: Babich, Craggy Range, Elephant Hill, Fromm, George Michel, Giesen, Man O War, Nanny Goat, Pask, Sileni, Te Whare Ra, Trinity Hill, Villa Maria, Vinteloper & Yalumba.
There's also a 'Rhone Bar', manned by some of Auckland's finest sommeliers, where there will be a bunch of wines France's Rhone Valley being sold at basically cost price.
Game of Rhones
When: Saturday 4th July
Where: Shed 10, Queens Wharf, Auckland. 1pm till 6pm
Tickets are $50 and includes a Riedel Ouverture Magnum glass (valued at $20) and all wine tastes (no pesky tokens!). Food (by Bird on a Wire) & Rhone Bar wines are additional.