Cabernet can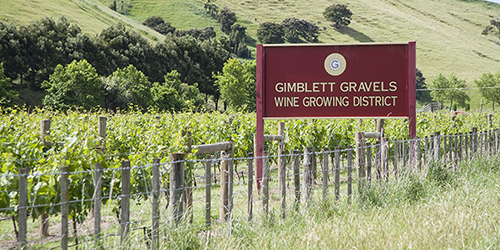 In the past 10 years the acreage of Cabernet Sauvignon in this country has shrunk by 50%. It has gone from 6th place to 9th and now ranks below Gewürztraminer in vineyard area.
It's relatively rare to find wines made from 100% Cabernet Sauvignon. The lion's share of the country's Cabernet Sauvignon production is blended with Merlot and/or the other so-called "Bordeaux varieties". It is usually the minority partner in the blend.
One of the reasons for Cabernet Sauvignon's decline is the difficulty in achieving full physiological ripeness every season. But in the favourable conditions that Hawke's Bay enjoyed in 2013 it's a different story, or at least that's what I thought when I sat down to taste five Hawke's Bay wines labelled "Cabernet Sauvignon" from that terrific vintage. Four were from the region's "hot spot", the Gimblett gravels district. All were sealed with screwcaps except the least expensive wine, which had a diam closure.
The top two wines were a pair of look-alikes from Mills Reef. Mills Reef 2013 Elspeth Cabernet Sauvignon (black label – tasting) $49 and Mills Reef 2013 Elspeth Trust Vineyard Cabernet Sauvignon $49.95 (red label – tasting) both fully expressed what a successful vintage it had been. The Trust vineyard wine is a little more structured and perhaps less approachable now with greater cellaring potential, but both were a joy to taste with textbook Cabernet flavours and obvious power. I scored both wines 97 points.
Best value wine in the line-up was Mission Estate 2013 Reserve Cabernet Sauvignon $25 (92 points – tasting) containing 15% Merlot according to the back label. This is a serious red with good density and pronounced cassis/blackberry fruit flavours.
Coopers Creek 2013 Reserve Cabernet Sauvignon $56 (tasting) is more restrained with less intense, but fully ripe, fruit flavours. An elegant wine with obvious potential. CJ Pask 2013 Watercourse Block $29 (tasting) also impressed me enough to give it a 90-point rating and a big tick for value.
On the basis of this small sample I'd have to say that you can buy Hawke's Bay 2013 Cabernet Sauvignon (tastings) with confidence, particularly wines from the Gimblett Gravels district.