Tulloch Wines back in cracking form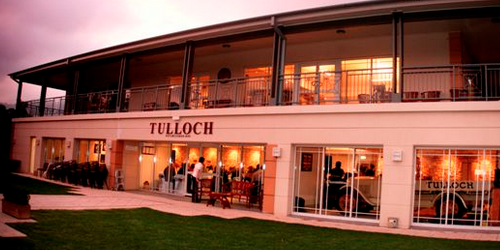 The 1954 Tulloch Private Bin Pokolbin Dry Red shiraz (tastings) was entered in both the 'claret' and 'burgundy' classes in the 1956 Sydney Royal Wine Show and won first prize in each class. It was the big joke of the time: those who thought wine shows were bunkum used it as a prime example; those who supported wine shows no doubt said it showed consistency of judging. If nothing else, it served to illustrate what a fine line there was between 'claret' (full-bodied, firm finish) and 'burgundy' (medium-bodied, soft finish) style distinctions.
It will never happen again, because these days we judge wines according to their grape variety, and European names like claret, burgundy, champagne and chablis are forbidden. The '54 went on to win best red wine of show.
I tasted it recently and I can reassure all and sundry that the wine is still drinking superbly at the ripe old age of 61. The event was the 120th anniversary of the Tulloch family's reborn Hunter Valley wine company.
I say reborn, because J.Y. Tulloch & Sons has had a chequered career. It was different from the outset, established in unusual circumstances. John Younie Tulloch was a general store-keeper in Branxton, in the Hunter Valley, who in 1895 accepted a 43-acre property at Pokolbin in settlement of a debt. The farm included five acres of neglected shiraz vines, and J.Y. took a liking to the place. So began one of the Hunter's most distinguished wineries. Over time, he acquired more properties – vineyards, dairy farms and wine shops – and he grew vegetables as well as grapes. He named the place Glen Elgin after his forebears' home in Scotland.
But it was J.Y.'s son Hector Tulloch who built up the wine business. He made Tulloch famous; its wine was in all the best restaurants in Sydney, Melbourne and Brisbane in the '50s and '60s. It was a stroke of brilliance to highlight the local name Pokolbin, not only putting it on the label, but making it part if the wine's name. Another master-stroke was the label itself, its centrepiece two aproned vineyard workers with a huge bunch of grapes slung between them on a pole. This label was awarded the 2012 heritage award at the 6th annual Hunter Valley Legends and Wine Industry Awards as one of the region's icons. It was first used on the 1952 vintage (tastings), a wine which we also tasted at the anniversary tasting. This bottle was also still in drinkable condition, although faded, and made a fascinating pair with the famous '54.
Hector died in 1965. His brothers were by then quite aged, and his son Jay (also John Younie) was 25 years old. The wine industry had been through torrid times, as Jay recalled, and the family decided to sell the firm in 1969. Jay stayed on in a managerial role but the company went through five ownership changes between '69 and 2001, when the opportunity came for the family to buy it back from Southcorp.
Since then it has been totally reinvented. The only thing that's the same is the label and the commitment to quality and regional authenticity. Perhaps surprisingly, the Tullochs don't make the wine nor grow most of the grapes. But there is consistency of grape sourcing, and the winemaker is Monarch, the Hunter's outstanding contract-crush winery, albeit with Jay's involvement. There's been a succession of excellent winemakers at Monarch: first Jim Chatto, now since 2009, Liz Silkman and Damien Stevens. Winemaker from 1974 to 2000 was Patrick Auld.
A new cellar door was opened in 2003 on the corner of McDonalds and DeBeyers Roads, Pokolbin, and between then and 2005, the Pokolbin Dry Red (tastings) and Private Bin Dry Red (tastings) labels were revived, and the Julia Limited Release Semillon (tastings) and E.M. Limited Release Chardonnay (tastings) were debuted.
The cellar door is highly innovative and has won several awards. Tulloch's flagship red, Hector Limited Release Shiraz (tastings), which debuted in 1986, won the Wine of Provenance Trophy at the 2013 Hunter Valley Wine Show with its 1994, 2006 and 2011 vintages.
Tulloch is now run by Jay's youngest daughter Christina, the fourth generation Tulloch to manage the business.
A tasting of 65 wines at the anniversary event showed that the quality of Tulloch wines is better than ever today, especially following such outstanding Hunter vintages as 2014 (for reds), 2011 and 2009.
While under corporate ownership, priority was not always given to wine quality nor to marketing the Tulloch brand, and its star faded somewhat. Some indifferent vintages in the '70s didn't help. But things are back on track now.
The Julia Semillon, an individual vineyard wine from the family's own Pokolbin vineyard, is very good and in recent years softer and more approachable as a young wine, while still possessing great ageworthiness. The 2011 is outstanding. The E.M. Chardonnay is good without being a show-stopper. It's cast in a modern, refined, subtly-oaked style which hits the heights in years like 2009 and '13.
The Private Bin Pokolbin Dry Red began in 1952 and was not produced in the dark corporate years between 1975 and 2005. The '05, incidentally, is a great wine. Other stand-out recent vintages are 2014, 2011 and 2009, while '54, '58, '59, '68 and '81 were showing well in the earlier bracket. The wine isn't produced every year and there were no 2012 or 2008.
Len Evans reminisced in a 2006 article that Tulloch Private Bin was the same price as Penfolds Grange (tastings) at the end of the 1960s. It's clawing its way back up now, and the very good 2013 current release is $50. A long way to go to catch Grange!
The Hector Shiraz is also produced only in excellent vintages, and in the 30 years since the first (1986), 20 have been produced. There will be no 2015 either.
This wine is typified by bright, deep colour and lush, ripe spicy plum/cherry shiraz fruit, with balanced oak and tannin levels, great concentration but also elegance, softness and drinkability even as a young wine. The best will be very long-lived. The stand-outs are many: 2014, 13, 11, 09, 07, 06, 05, 03, 96 and 87 all gave great joy. The 2011 ($70) is current.
I cannot stress enough how magnificent the 2011s and 2014s are. The 2013s are excellent, too, but just unlucky to be sandwiched between two extraordinary years. These are wines that will be still in their prime in another 60 years. The difference between the early 1950s wines and these is that under screwcaps, they will be far more consistent. If you're planning on living that long, you should have some in your cellar.
---
First published in Sydney Morning Herald, Good Food – 30 Jun 2015.