Pre-judging the judges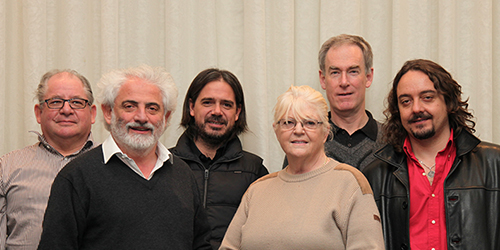 I've just finished selecting New Zealand's entries for the 13th Six Nations Wine Challenge held in Sydney each year. The competition started as a head-to-head match between Australia, New Zealand and South Africa. Chile, Argentina and the United States were added more recently.
A selector/judge from each country chooses 100 wines in all or any of 16 classes with up to ten entries in each class. A popular class such as Chardonnay might attract 60 entries, while a less popular class like Malbec might only have a dozen entries.
Each class is judged blind to find a winner and runner-up as well as a winning country. At the end of the three-day judging we taste the winning wine from each class to choose top wine. Points are totalled to identify the top country.
In twelve years Australia has won nine times and New Zealand three times.
In the past, I have selected the New Zealand entries by simply sorting through my database of wine ratings to find the top ten available wines in each class. Last year I used a more strategic process. I looked at the winning wines in previous years searching for evidence of judging bias that might help me choose wines with a higher chance of success. Instead of basing the selection simply on my own preference, I tried to factor in the panel's preference.
For example, in the sparkling class I found that vintage wines had a higher chance of being voted top (vintages are shown on the score sheets). Was that because the judges expected vintage-dated wines to be superior to non-vintage wines, or was it because vintage wines are superior to non-vintage wines? I increased the number of vintage entries. I also noted that in the Riesling class drier wines seemed to attract more points. The New Zealand entries were more likely to be sweeter than entries from other countries. Had I detected a judging bias against New Zealand, or did the judges simply have a preference for drier wines? I tried to choose drier Rieslings.
New Zealand won the competition last year. I'm not sure whether my strategic selection process helped, but I adopted a similar approach this year. With the help of a terrific 2013 vintage in the North Island I'm optimistic that we have a good chance at winning again. Mind you, I also thought we might win the World Cup Cricket.
The judging is held in late August although the results are announced up to one month late. Fingers crossed.
*The photo above is from the 2012 competition shows (from left to right): me, Michael Fridjhon (South Africa), Fabricio Portelli (Argentina), Judith Kennedy (show organiser), Huon Hooke (Australia) and Eduardo Brethauer (Chile). Dan Berger from the US joined the team in 2013.