Chardonnay Pinot Noir 2015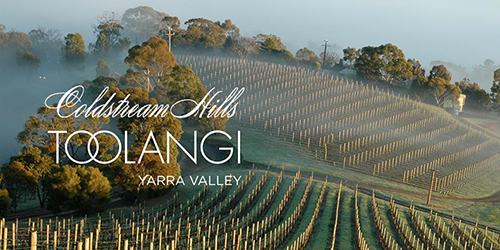 Chardonnay Pinot Noir 2015 is a two-day international masterclass event in the Yarra Valley to be hosted by Toolangi Wines (tastings) and Coldstream Hills (tastings) on July 11 and 12.
These tastings will pit the best of the Yarra Valley against the best of the wider world, and 21 wines will be tasted in each event – chardonnay on Saturday, pinot noir on Sunday. Myself, James Halliday and Bob Campbell will lead the tastings and discussion.
Having been on the panel for the two previous events in 2012 and 2010, both single-day chardonnay events hosted by Toolangi alone, I'm confident this will be a valuable tasting opportunity, with pinot noir more than doubling the fun. The pinots will include grand cru wines from Armand Rousseau and Chateau de la Tour, the chardonnays a Batard-Montrachet from Bachelet-Monnot and a Puligny Clavoillon from Domaine Leflaive.
The venue is the RACV Healesville Country Club. There is also a Coldstream Hills-Toolangi birthday dinner at 7pm on the Saturday. The masterclasses are $235 each or $395 with the dinner; $595 for the two masterclasses plus dinner. Bookings: www.chardonnaypinot15.com