Travel tips – Noise cancelling headphones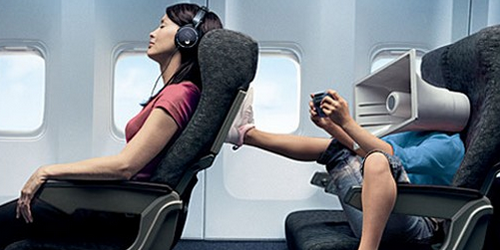 The most useful bit of kit I've bought recently is a set of sound cancelling headphones for use on planes. I hate to disappoint you, but I usually travel down the cattle class end of the plane. And I'd basically given up any thought of ever watching an in-flight movie again, so poor is the sound quality via the rubbish the airlines supply, so noisy are the cabins and so crap is my hearing these days. Then I picked up a pair of Technics sound cancelling headphones for about $60 – no need to spend several hundred on those fancy Sennheisers, although I'm sure they're even better.
The Technics set do the job just fine. En route from Melbourne to Barcelona recently on Singapore Airlines, I watched four movies, and enjoyed the hell out of each one. Not only were the screaming infants cancelled (yippee), I could hear every note of music, every word of dialogue. Hence I can heartily recommend the following: The Imitation Game, about Alan Turing and the team who deciphered the Nazi Enigma communications code during the Second World War; The Theory Of Everything, about the physicist Stephen Hawking, his relationships with the women in his life and his miraculous battle against Lou Gehrig's disease; Selma, about Martin Luther King and the 1965 march from Selma to Montgomery Alabama protesting for the right for black Americans to vote; and finally American Sniper, Clint Eastwood's high-tension war movie.
I'd recommend all of them, but only if you've got a headset you can hear through.