A guide to Kumeu River chardonnay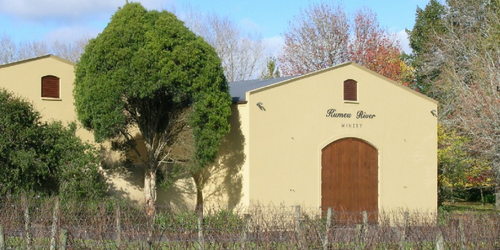 Kumeu River is one of New Zealand's finest chardonnay producers, some would say THE finest. Kumeu River is a family winery, owned by the Brajkovich family since its establishment in 1944, just north of Auckland. This part of New Zealand used to be more important for wine than it is today: since Marlborough, Central Otago, Nelson and Martinborough have risen to prominence, the North Auckland area with its difficult humid climate has been all but deserted by other wineries. Kumeu River is the notable stayer. Not only that, but Kumeu River doesn't grow nor buy grapes in other regions: its output is solely from the Kumeu area. Hence, it's become almost unique – by default.
I find it amusing to think that Kumeu is on the same latitude as Sydney, yet it's very much cooler. Winemaker Michael Brajkovich points out that his vines experience only one or two days of 30 degrees in a season. "Thirty degrees is a hot day for us," he says. "The high-20s are good ripening conditions for us." In contrast, Central Otago – which is down near the bottom of the South Island – often gets to 40 degrees. "We benefit from cloud cover, as we're located just 20km from the sea in one direction and 30km in the other."
I recently tasted through Brajkovich's latest crop of chardonnays, and found them all superb in their various stations. My tasting notes are now on the app. The labeling has recently been modified at the lower priced end, so below is a layman's guide to the Kumeu River chardonnay hierarchy.
Kumeu Village Chardonnay ($24 – tasting 2014 vintage) – a 'village Chablis' style, for want of a better comparison, with just 25% fermented in barrel and 75% in tank. A fresh, young wine with crisp acidity and mineral and lime/citrus aromas; medium-weight and appetizing. Like all Kumeu River chardonays, it's 100% hand harvested, 100% whole-bunch pressed, 100% ambient yeast fermentation, 100% malolactic. All the other chardonnays are 100% barrel fermented.
Estate Chardonnay ($42 – tastings) – blended from six vineyards in the Kumeu region. Rich, ripe, peach and hazelnut aromas. Good concentration; high quality. Suits short-term aging (2-4 years).
Coddington Chardonnay ($54 – tastings) – the richest fruit, but not necessarily the warmest site. The richness comes in part from the 'hen and chicken' clone, which has small, under-developed berries as well as fully-developed berries on the same bunch.
Hunting Hill Chardonnay ($60 – tastings) – restrained and mineral, with citrus notes. A tight wine which needs time to build its full power.
Mate's Vineyard Chardonnay ($68 – tastings) – Mendoza clone, low yields of very concentrated wine. Ripe pear and mineral aromas; long, taut palate; suits extended aging. And it's pronounced 'Matty'.