The X-factor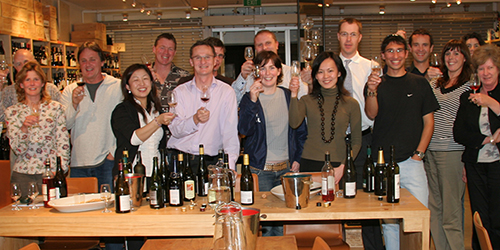 At a one-day wine course in Wellington yesterday a student, Eugene, asked if he could bring a favourite bottle of wine to the class. He wanted me to tell him why he liked it so much. An unusual request but I was keen to take on the challenge.
The wine was a Yellowtail Reserve 2003 Shiraz for which he'd paid $70. Yellowtail is best known for their enormously successful commercial wines made in staggeringly high volumes. While I'd tasted their commercial wines, and been impressed by the value they represented, I had never come across a Reserve wine.
Before I served the Yellowtail we'd just tasted a trio of smart reds – Dog Point 2013 Pinot Noir, Craggy Range 2005 Le Sol Syrah and Taylors 2012 "The Visionary" Clare Valley Cabernet Sauvignon. I invited the class of 17 students to taste the wine and decide whether they'd give it a Trophy, gold medal, silver medal, Bronze medal or no award. About two-thirds of the class opted for gold medal while the rest voted silver.
I thought the wine merited a gold medal for a number of reasons. Its texture was perhaps the most appealing feature. Initially soft and silken, with fine and pleasantly drying tannins on a reasonably lengthy finish. The 12 year-old wine seemed to be in prime condition. It had an impeccable balance of fruit and alcohol sweetness supported by an appropriate tannic backbone. The wine, which was sealed with a cork, still retained good primary fruit flavours, but revealed some savoury and 'beef tea' bottle complexity. An influence of American oak was a little too dominant for me although it's owner declared that the vanilla characters in the wine pleased him enormously.
I didn't have to tell Eugene why he liked it – he managed that, very eloquently, himself. He loved the wine's texture but its flavour profile clearly pleased him enormously. When he tasted the wine a sublime expression appeared on his face.
Wine has the ability to evoke hidden memories and to trigger sensations that defy analysis. It's not common, but every now and then a wine will hit the pleasure button and fireworks ignite. I had a similar experience with a 1985 Mugnier Musigny. Eugene had introduced us to a good wine, but to him every sip was a sublime experience. It's nice when that happens.