Second class citizens can offer first class value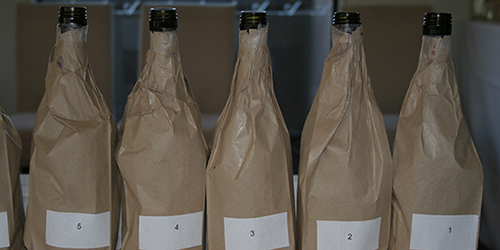 I've recently tasted a number of second labels that in my book rise well above their second-class status.
An extensive tasting of New Zealand Pinot Noir samples included two wines from Ata Rangi. Whenever I've finished tasting a group of wines I divide them into three groups: "Drinkers", "Give-Aways" and "Wine for Bill". Drinkers are the best and most interesting wines that are destined for my table. Give-Aways are distributed to family, friends and neighbours (you never know when you might need a resource consent). Wine for Bill are the faulty samples that go to an ex-neighbour who, in his words "will drink anything". Bill is from Invercargill.
Naturally both Ata Rangi samples were classed as Drinkers. The first, Ata Rangi 2013 Pinot Noir $85 (tasting), is a magnificent wine with such intensity and structure that I could manage only half a glass (I'd been tasting reds all day and my mouth was slightly furry). I reached for Ata Rangi 2014 Crimson Pinot Noir $36 (tasting), a seductively silken wine full of ripe, fruity flavours. It was absolutely delicious and perfectly enhanced the home-made hamburgers we enjoyed that evening. At less than half the price Crimson stole the show, although no doubt if I tasted both wines in another ten years it would be beaten by its big brother.
Mission Huchet 2013 Chardonnay $89 (tasting) is a similarly concentrated wine, but strong oak and some reductive characters make it a less attractive to drink now than Mission 2013 Reserve Chardonnay $29 (tasting), although Huchet earns a slightly higher rating for its potential.
Psychological predetermination is a phenomenon that encourages us to pre-judge a wine before we have even tasted it. The cure is to taste a few flagship and second label pairs blind. Or to put it more crudely, when the label drops, the bulls**t stops.