Big bottles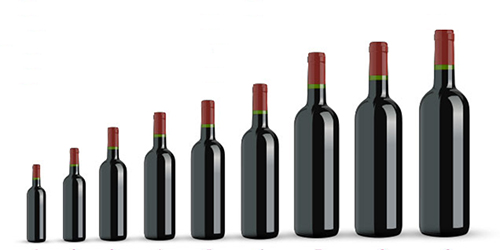 I'm a sucker for "large formats", a convenient name for any bottle bigger than the standard 750mls. There is something very sexy about magnums, double-magnums etc. I wonder if counselling might help me cure this possibly unnatural obsession.
Large format collectors justify their hobby by pointing out that the bigger the bottle the longer it will last and (possibly) the better the quality when it reaches its peak. I'm not absolutely sure that is right. I have searched for, but never found, scientific evidence on the subject. Wine Spectator published an interesting article where a couple of scientists claimed that bottle size had no influence on quality or longevity, but I rather think that their claim was based on the standard scientific approach – "if it can't be proved it doesn't exist". There is a mountain of anecdotal evidence suggesting that wine in big bottles lasts longer and, from personal experience, I believe that wine in large formats is capable of reaching a higher level of quality.
It started with magnums. I began to buy magnums of my favourite red wines if they were available. Then it extended to the odd white wine. Fairly soon I clearly had more magnums than I could decently drink. I needed at least half-a-dozen wine enthusiasts before I'd consider opening a treasured magnum. That opportunity presented itself only once or twice a year. So I tried to stop buying them but was only partially successful.
I once owned a six-litre Imperial of 1970 Chateau Lascombe, a second growth Margaux. That is the equivalent of eight bottles which, by my calculation, would require a crowd of at least 30-40 people to polish it off on the basis that you don't want to drink the same wine all evening. After years in my cellar, this big bottle became an albatross around my neck. I worried that I would never find a chance to broad it and that it would one day be bought as part of a job lot after I'd gone to the great vineyard in the sky.
When my 50th birthday approached I pounced on it as a suitable time to let loose with the Lascombe. We planned a sit down black tie dinner at home for 40 people – a perfect number! Three days before the event I panicked. What if the wine was corked or oxidised? I rushed out and bought a six-litre 1988 Chateau Senejac. The Lascombe was magnificent. Now I'm saddled with another albatross. Party at my place?