Welcome change for Sydney Royal Wine Show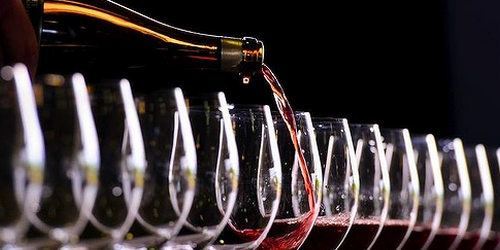 The Sydney Royal Wine Show has finally taken the bull by the horns and decided to change its judging dates. It's only taken 180 years or so. The show will now be judged in mid-July instead of early February. This will be popular with winemakers, as many of them are either in vintage or preparing for vintage in February. As well, Sydney is the only capital city wine show judged in the first half of the new year: all six others are judged between June and November, which suits the newly-minted white wines of the same year.
The change, which takes effect in 2016, also means Sydney will be in step with the other shows: until now, Sydney has been acknowledged as the final show of the season, which never made sense in February. Now, instead of being the last show of the season it will be one of the first.
There are ramifications for the judging of the Fine Wine Partners Trophy, an important award which goes to the best wine of the six champion wines of the six capital city wine shows of the preceding season. This used to be done immediately following the Sydney Royal judging in February. FWP chairman Rob Hirst tells me it will continue to be judged following the Sydney show, which seems odd. I would have thought they'd move it to the last show of the season, which is Hobart in mid-November. But, says Hirst, the trophy was instigated by Len Evans in the days when he was chairing Sydney, and he always insisted it should be attached to the Sydney show.
The judging dates for Sydney Royal 2016 are July 18-21, with the awards dinner on the 28th and exhibitors' tasting and Wine Communicators Australia lunch on the 29th. Congratulations to chair of judges Samantha Connew and chair of the wine committee Lyndey Milan for bringing in this change.
*This year's show calendar has Brisbane judging on June 21-25; Perth August 30 to September 2; Adelaide September 27-30; Melbourne October 5-9; and Hobart November 14-18.