Albariño – the next big thing?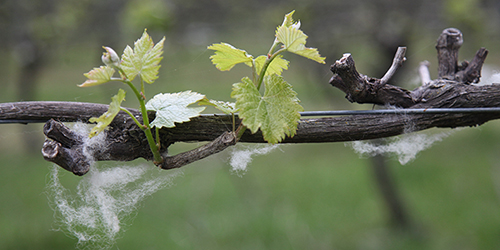 A growing number of Kiwi winemakers are having a flutter on a white grape variety that's a big hit in Spain and Portugal (where it's known as Alvarinho). Albariño is an aromatic grape variety that, in Spain, produces moderately full-bodied wines with tree fruit/peach/apricot characters and good acidity.
Judging by my tasting notes the first two examples were made in 2011 by Stanley Estates (tasting) and Coopers Creek (tasting) from grapes grown in Marlborough and Gisborne respectively. I've now tasted Albariño from 11 local producers and six regions (Matakana, Gisborne, Hawke's Bay, Marlborough, Nelson and Central Otago).
My top wine so far is a very attractive, weighty Matua 2014 Albariño (tasting) from Hawke's Bay with delicious floral and citrus flavours. It's the only example from Hawke's Bay that I have tasted to date. Villa Maria 2014 Cellar Selection (tasting) is another good example, with an appealing creamy texture and flavours suggesting ripe melon, tree fruits and wild flowers. Another two top Gisborne wines are the gutsier Matawhero 2014 Albariño (tasting) that builds a little sweet/sour tension and Rod McDonald Wines 2014 Albariño (tasting), a soft, smooth wine with nectarine, feijoa and white flower flavours.
Albariño has attracted interest for its reputation and novelty value. Whether it enters the main stream or continues to meander on the fringe remains to be seen. Pronunciation of "Albariño" will be a stumbling block. Meanwhile I will continue to remain a cautious admirer of a variety that has so far adapted well to life in the southern hemisphere.