Wine on ice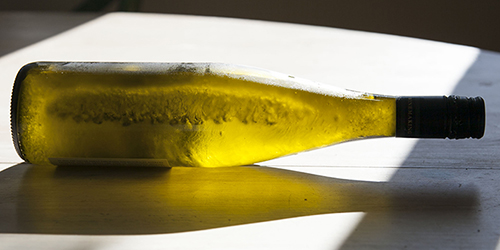 I received a big, if not always supportive, response from my blog on warming wine in the microwave so thought I'd try an even more controversial topic – freezing wine leftovers.
I'm in the unusual position of having to taste at least a dozen wines most days. In the dark ages before screwcaps had been adopted I put the opened bottles in a chest freezer in my garage. Friends and neighbours were invited to help themselves (resource consent applications were never a problem).
I regularly froze red, white and sparkling wine. Yes … sparkling wine which, when thawed, were full of bubbles. Most wines would throw a healthy deposit of tartrate crystals (potassium bi-tartrate also known as "cream of tartar") although it was easy to decant the wine leaving the crystals in the bottle. I've thawed wine after several years. Most seemed to suffer a small loss of aromatics, about the same as an opened bottle that had been left in the fridge for a couple of days, but were otherwise very drinkable. Remember – the alternative to freezing opened bottles was letting the wine oxidise, which it surely would in a matter of days.
To test the loss of quality I thawed three wines and opened fresh bottles of identical labels. They were hidden in brown paper bags and offered in pairs (freshly opened and unfrozen) to a class of 20 students who were invited to taste them all and indicate a preference. There was no significant difference between freshly opened and unfrozen bottles according to the students, although I thought that the fresh bottles were marginally better.
I no longer freeze wine. Instead I try to taste flights of a common grape variety, Sauvignon Blanc, for example. I choose one of the best examples in the flight and use it to top up the other bottles, replacing the screwcaps tightly (I don't bother with wines under cork – they're too fiddly). Topped up bottles can keep for a year or more, although I give most of them away a few days after the tasting. People who are on the receiving end of my leftover samples are all told that they have been adulterated with about 30mls of wine from another label.
If you wish to attack me for freezing or topping can I ask you to try it first please?