Lift your spirits with a winter wine course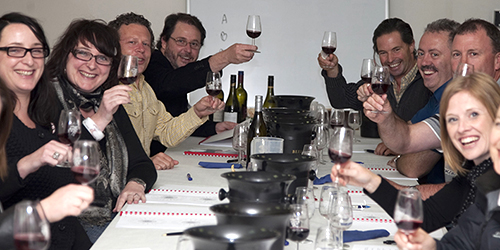 Beat the winter blues by attending my wine course during the chilly months – you'll learn more about wine and enjoy some cracker bottles as well as the company of like-minded others. Aucklanders can attend a one-day or five-week (two hours each Tuesday evening) course, while those in Wellington and Christchurch are restricted to the one-day format for obvious reasons. I also do courses in Marlborough, Central Otago and Hawke's Bay but currently have not organised dates.
22,415 people have attended my courses since 1986, although that number does include quite a few one-evening classes on specific subjects such as French wine regions, Italian wine regions of individual grape varieties. I've also run courses in Australia, Singapore, Malasia and the UK but have now developed a specific New Zealand wine course for overseas countries (and plan to run it locally at some stage).
The main objective of the course is to teach a tasting method that I believe will greatly speed up your understanding of wine whether you are a seasoned professional or complete beginner. To get the message across we need to taste quite a few different wines. Students normally taste 25 wines and have an opportunity to taste up to a similar number on the last night. We visit a winery during the five-week course (usually Kumeu River – tastings) to follow the path from grape to bottle. Other topics covered include food and wine matching (a practical exercise), how to taste wine like a pro, how to assess wine quality, cellaring wine, wine glasses, serving temperatures, aerating wine, how to extend the life of leftovers, recognising wine faults and a host of other practical topics.
I am available to run tastings and short (or long) courses for groups.
To find out more click on "courses" on the top right-hand side of my home page or email me at bob@bobcampbell.co.nz