Download my new iPhone app
We've all been faced with trying to choose a wine in a wine store or restaurant from an unfamiliar selection. You know you want a Chardonnay, you know that 2013 was a great vintage for Chardonnay in Hawke's Bay, but should you choose Ngatarawa Proprietor's Reserve (tasting) or Esk Valley Winemaker's Reserve (tasting)? They're both the same price so how do you make up your mind?
Simple. Just check out my new app and you'll see that they are both terrific wines but Esk wins by a nose (actually by one point). Compare your own impressions with mine and record your own tasting note and rating on the app. You can even photograph the label for future reference.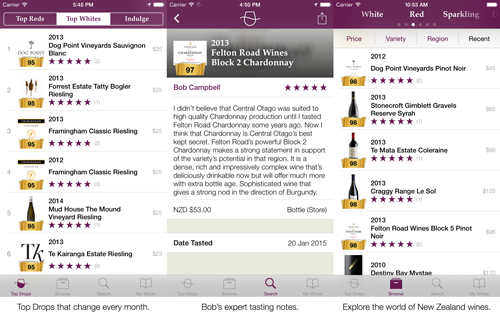 My new app (officially "Bob Campbell's New Zealand Wine Reviews app") provides information on more than 15,000 NZ and international wines at the touch of a button and is available to download from my website bobcampbell.nz by clicking here.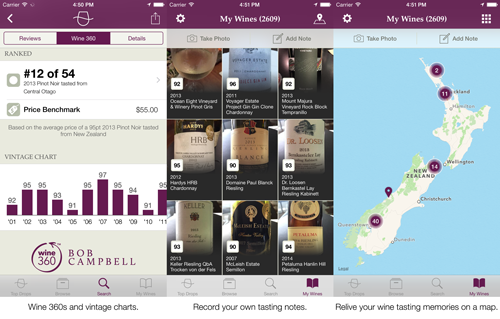 Simply select the style of wine and the price range you're after, and the app will instantly provide a list of my top-rated wines within that category. You can even specify the region from which you'd like the wine to come from. So whether you're after an exciting bargain from the bottle shop or a premium drop from a restaurant wine list, this is a fail-safe way of picking the best wine every time.
Do you already have a BobCampbell.nz membership? Then simply download the iPhone app, sign in with your existing account and start drinking terrific wine.