A bit of fun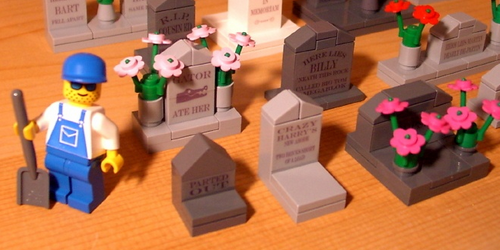 An actual conversation between cousins, recently related.
B: Well, I've done it.
A: What have you done?
B: I've bought it.
A: What have you bought?
B: A plot. At Rookwood. And I've bought yours, too.
A: You know I'm going to be cremated.
B: You can't. You're Jewish.
A: You just watch me.
B: But A, you can't leave me alone. What if I can't stand the person on my left, or the person on my right, or both? Imagine having to put up with awful people for eternity.
A: Get real. Besides, if I was to be buried, I'd be in the Jewish section.
B: Well, as you know, I can't be buried in the Jewish section because my mother wasn't Jewish.
A: Tell someone who cares. I'm going to be burned.
B: And you owe me $6,250.
Later:
C: Well, he's older than you, and if he goes before you, you can just sell your plot after you bury him. You might even make a profit.
A: Hmmm.
C: Oh, there's a catch. If you haven't occupied it, you'll be up for capital gains tax.