I believe in miracles – you sexy thing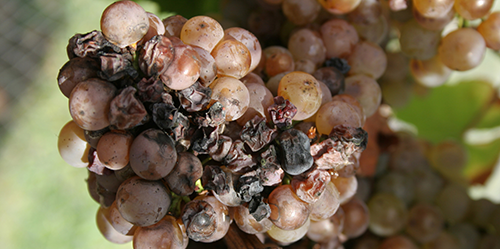 Wine doesn't get much sexier than a sticky. New Zealand isn't blessed with regions such as Sauternes, Mosel, Rheingau or Tokay where mists off a lake or river produce controlled botrytis development in ripe grapes nearly every vintage.
In this country, a handful of growers use overhead sprinklers to produce the precious rot in a process that is managed rather than miraculous. The rest are opportunists and risk-takers relying on favourable vintage conditions and careful berry or bunch selection.
I reviewed 58 stickies in my annual dessert wine tasting, most from 2013 and 2014, but stretching as far back as 2011. Riesling was a predictable high-performer with Sauvignon Blanc a reasonably distant second. Good to see a growing number of wines made from Chenin Blanc, a variety that is now on the comeback trail. Marlborough contributed the greatest number of samples and took the top three places.
My top two wines in the tasting were Villa Maria 2013 Reserve Noble Botrytis Selection Riesling (tasting) and Forrest 2012 Botrytised Riesling (tasting). Both are intensely sweet wines that make regular appearances at the head of the field.
Giesen 2013 Brothers Late Harvest Sauvignon Blanc (tasting) doesn't quite measure up to its trophy-winning older brother from the previous vintage although this fresher wine does show more varietal character. Pegasus Bay 2013 Aria Late Picked Riesling (tasting) continues the success of its sticky forebears with skin contact and botrytis influence producing a wine of considerable complexity.
Semillon is a comparative rarity in New Zealand, there was only three wines made from a variety that is ideally suited to the sticky style. Alpha Domus 2011 Noble Selection Semillon (tasting) was made in a Hawke's Bay vintage that produced a lot of botrytised grapes that required careful selection to make a successful wine.
Loveblock 2014 Noble Chenin Blanc (tasting) is another wine that benefited from late season rain resulting in masses of botrytis influence that still allowed Chenin Blanc's distinctive varietal flavours to shine through. Central Otago tends to be a fairly botrytis-free zone with Mt Difficulty 2013 Late Harvest Single Vineyard Long Gully Riesling (tasting) achieving power and concentration through delayed picking rather than rot.